It is now mid April and I am increasingly shocked at how fast time is passing. As life hurtles towards the 5 month anniversary of my time in Korea, I have found myself becoming more and more adapted to the craziness that frequently surrounds me here. This has made it hard to blog as frequently as I would like as I am losing my "WTF Eye" that seems to provide the best updates, but there have been a few events in my recent past that I would love to share with you.
I recently have been going to Seoul as much as possible. With the combination of endless shopping areas, amazing restaurants, bars with designs seen nowhere else, palaces, temples and museums, there is enough to do to occupy every weekend from now until forever. This past weekend I found myself trekking around Seoul on both Saturday and Sunday, and had a few experiences that will surely stick with me.
The cherry blossoms on the trees are blooming on the Seoul island of Yeouido
*
, a site we figured would provide a bevy of Facebook album photos. In case you are not of this generation or mindset, this translates as a must see. Before journeying to this surprisingly unremarkable island, we read in the guide book that "any romantic thoughts should be quickly abandoned before going to Yeouido." There was not much to do and the unfortunately chilly spring day did not provide the perfect setting for a stroll under the blooming trees. We followed the crowds to an area along the Han River where, for the pricey cost of 20,000 Won, one could purchase a limitless (at least we think limitless, the time limit, however, may have been lost in translation) amount of time on a swan boat
**
. Still with the mindset of living life for the resulting facebook photo, we lept at the opportunity and soon found ourselves sitting in a big metal swan in a small roped off area of river, surrounded by groups of screaming high school students in their own respective swans. This was highly entertaining for a grand total of 20 minutes, and quickly realizing we had seen everything Yeouido had to offer, we headed to the neighborhood of Gangnam to complete our day's adventure in Seoul. Gangnam was significantly better than our previous tourist location, though the only bloggable events were the discovery of a bookstore with a large English section, an amazing breakfast place called "Butterfinger Pancake" that had all of the Western food I had no idea I had been missing, and a funny man wearing the most bizarre shoes I have ever seen
***
.
On Sunday we arrived in Seoul with our eyes set on the massive shopping district of Myeongdong, home of H&M. I always romanticize my shopping excursions in Myeongdong pre-arrival, though my excitement frequently turns to anxiety shortly after turning up in this Korean shopping haven. On this particular trip I realized the best way to enjoy my day was to see my time there not through the eyes of a shopper, but through those of an amused fly on the wall. I didn't really buy anything and actually only went into a few shops, but by taking a step back and observing instead of participating, I was able to discover the hilariously entertaining shopping interactions going on in this area.
Outside nearly every store is a table set up with two to three employees speaking loudly and quickly into microphones. The noises of their rehearsed and robotic Korean sales pitches rise up and combine with those of neighboring stores to create a constant hum hanging in the air over Myeongdong. This, combined with the smells of dried octopus and squid stands lined up on the street create a distinctive vibe that can only be found in this one, ridiculous place. The sales people seem to see through foreign shoppers knowing that one, they won't be able to communicate with us and two, their forceful methods go against our consumer attitude. I watched in awe as one particularly aggressive employee standing outside of a soap and lotion store would physically grab young females passing by and drag them into the store. The shoppers, who had previously not planned on perusing soaps and lotions, put up very little fight and allowed themselves to be dragged into the store.
A hair product shop just down the street from the forceful lotion store featured a man dressed in an giant aerosol can costume who was dancing outside as he enticed customers with the sales offerings of the day. Clearly bored with his job, he lept at the opportunity to take a break and speak to the two passing foreigners. When Jenny said she was from England, she was able to transition into the once in a lifetime opportunity that was a nice long conversation with an aerosol can about the Manchester Football Team.
After purchasing and finishing an impossibly large ice cream cone, we found a photo booth shop. In my time here I have found that Koreans absolutely love taking photos of themselves in any situation no matter how insignificant, and this shop catered to this desire perfectly. For only 5 dollars, we were given 10 minutes in a photo booth that allowed us to choose from hundreds of different backgrounds. Outside of the booths were large selections of funny hats and wigs for customers to try on. The only definable commonality between the many demographics in this shop was that they were all Koreans. Large groups of old men waiting to take silly pictures patiently waited for their turn along with large groups of teenage girls, and middle aged mothers and toddlers. Koreans truly come together in their love of having their picture taken, and I was more than happy to embrace this aspect of Korean culture
****.
My weekend in Seoul was great, and I am once again reminded of how much I enjoy the fast paced energy that all big cities seem to share. I will post again sometime in the very near future.
Until Next Time,
Peeta Teecha
*
**
***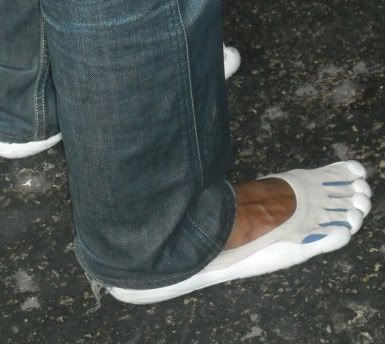 ****